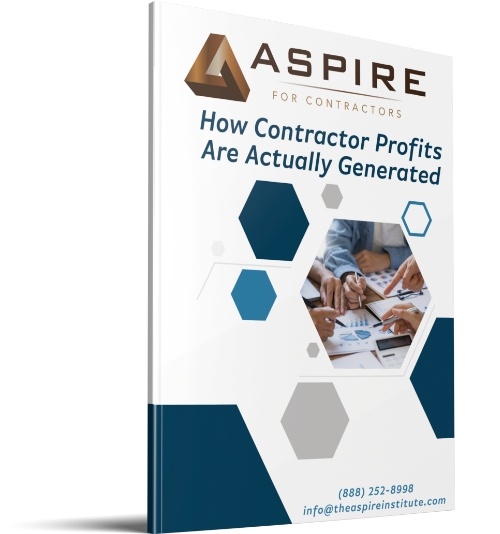 Worried about an Economic Bust?
How do we do it?
No magic is involved. Just solid business practices that most residential GCs overlook.
Most contractors believe that they know where their profits come from — but too often they are confusing more revenue with more profit. And that, my friend, is doing things the hard way. We've worked with thousands of residential General Contractors (GCs) plus analyzing their business processes and financial information. We have learned, without a doubt, that in practice most GCs only chase revenues without sufficient regard for how much of that revenue they keep. We don't have to tell you that it's not how much revenue you generate that matters. It's about how much of your revenue you KEEP.
Aspire is ready to share and show you the specific methods that will allow you to KEEP twice as much of every revenue dollar!
Learn by signing up today for one of our in-person local GC Business Owner Workshops.
Or call us to find out how to Increase your profits by talking to an Aspire Business Coach today.
Most likely you won't already use or even know these methods. While very well-proven, these methods are unique and proprietary to The Aspire Institute.