Highly skilled, high potential, and highly coachable construction tradespeople and functional experts are out there. You just haven't found them yet. That might be because you're looking in all the wrong places. Here are Aspire's Top 4 Unusual Places and Spaces To Find Great Talent.
Highly skilled, high potential, and highly coachable construction tradespeople, plus functional experts in project management, estimation, customer service, interior design, finance, business development, sales, or operations backgrounds. Workers who may not have started in the home remodeling or construction industry but are keen to make a meaningful change.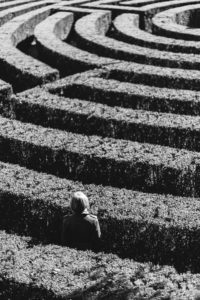 Scratch that. Keen to come work for you.
They just don't know it yet, and neither do you. You're having a heck of a time even finding them. Do you have low applicant rates or candidates who just aren't the right fit? That might be because you're looking in all the wrong places. Old-school ways like word-of-mouth in your local labor market or construction only limit your ability to tap a much larger national pool online. So, isn't it time to start looking for talent in unusual places?
Compete for Construction Talent in Unusual Places and Spaces
Did you know over 50% of working Americans plan to switch industries or jobs in 2022? That's not younger people or job-hoppers. It's all generations, including those over age 50, according to the AARP (American Association of Retired Persons).
The fact is: Your talent pool has gotten exponentially larger in the last decade and especially the last two years. It's not the experienced construction labor you seek – but you can fix that by fixing your profit margins. (See an Ounce of Prevention below).
If you improve business processes with solid functional experts – say real marketers and certified PMs – you have access to tech-savvy Millennials (born 1980-2000) and Generation Z (born 2000-2012) who are now the majority of the U.S. active workforce. That is a fantastic way to plug profit leaks in your processes and automate marketing systems to become less time-consuming. After all, time is money.
Now, add to that 21 million Americans who relocated to new states, cities, or suburbs since March 2020 in search of a higher quality of life or new opportunities during record high unemployment in 2020. Those people may be employed, but they're still on the job market. If you reach out to recruit them, they might make the jump. Just dissatisfied enough to take your fresh new opportunity and make a significant difference in a small company like yours.
So Where Are the Right Places?
Let's start with these, although make no mistake: it's a tight labor market, and it's never been easy to find highly-experienced construction tradespeople. Use this time to improve your profit margins, and you'll be better able to compete for workers with better pay and benefits.
Places to cast your net:
1. Outside your own backyard
Look outside the home remodeling and construction industry and your own limited network. Business experience, great attitudes, and lifelong learners transfer easily between industries. Let's face it. We could all use some fresh, innovative ideas. Skilled tradespeople are looking for career and location changes too. Maybe a move from commercial to residential construction? Or from large manufacturing companies to smaller construction? People look for a purpose, not just a paycheck. That's fully within your control. As Simon Sinek, British-American author and speaker reminds us: "Give people a reason to come to work, not just a place to go to work."
2. Nationally and online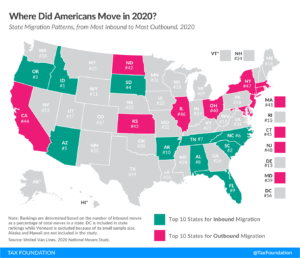 Sophisticated audio, video, and at-home smart technology have made it possible for more people to look for jobs in real-time across the country. These same employees learned to take their products and services online to survive the last two years – whether they are teachers, healthcare providers, local retailers, or restaurant managers. Make sure you post your jobs nationally given ongoing trends around relocation. You can only find these laborers by posting your jobs nationally and online – because they aren't yet established in your community. Today, over 50% of jobs now are posted on LinkedIn, SimplyHired, Glassdoor, Craigslist, and Indeed – nationally and searchable by city and state. A new doctor or teacher just landed in your local job market – maybe they have a highly-skilled spouse or grown children?
3. New to your backyard
Get the word out that you're looking for experienced construction labor that you are willing to develop and train – you can do that via local industry associations, business networks, or community colleges. You'll be surprised how many new folks are starting over or starting out. This article and chart summarize American worker migration findings from the 2020 National Movers Study based on data from United Van Lines – the biggest mover in the U.S. Idaho, South Carolina, Oregon, South Dakota, and Arizona have the highest proportion of inbound moves. On the other hand, outbound migration remains highest in New Jersey, New York, Illinois, Connecticut, and California. It's awash in Colorado, Wisconsin, and Michigan.
4. Your own website's new career section!
Even if you aren't ready to hire, post your most critical jobs on your website just so people know you're always looking for good people – even if the timing isn't right now. Avoid hiring in a panic. Build a long-term stable of talent cultivated through your online presence, reputation, and professional networks.
Lead with your heart
Marketing and selling your business to employees is not unlike marketing and selling it to homeowners! So when you write up a national, state, or local job description, lead with your "why" – why do you do what you do? How do you change people's lives for the better? Talk about your culture and your values, such as impeccable customer service, teamwork, collaboration, personal and professional growth. Creating an emotional connection with candidates is just as important as the job description itself.
If competitive pay and benefits aren't your strongest suit, put it last.
Lead with your strengths. Remember, workers outside their prime earning years especially (those under age 30 and over 55), are most motivated by learning, experience, and fulfillment. People left high-paying jobs in the last two years to pursue a better quality of life, make a positive difference, or tend to home, whether caring for a loved one, children, or their own health.
Build an "always-on" hiring and long-term staffing process
Remember, binging and purging employees is expensive and exhausting. Home construction is notorious for a higher-than-average employee turnover at 20-25 percent. It's more than double the industry average of 10 percent. It's costly and takes a toll on your profitability and productivity.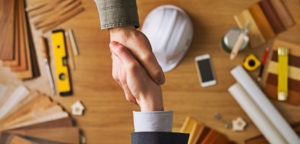 That's why Aspire encourages you to always post future, critical, or immediate roles on your website at a minimum – even if you're not actively hiring.
Post "always-on" roles free of charge on social media sites, national job boards, colleges, and high schools – just in case that magical unicorn finds YOU when you least expect it. They might be looking for a small employer in unusual places, too – especially if adult children or significant other just took a job transfer.
An ounce of prevention, right?
One way to curb unwanted exits is to think strategically about who and how many people you need on the team. Always think long-term about your staffing needs in the context of your business and job mix strategy, such as:
How many labor hours do I need to feed my optimal job mix?
Do I need a long-term direct hire or could I supplement short-term bursts of work with a sub or a trade partner?
If I shrink my workload and focus on higher-profit jobs and maybe I don't need so many people?
Because let's get real. It's not the general labor market that's your issue. It's the experienced tradespeople in short supply, and you likely need to shift your business strategy to profit and prosper without taking on more jobs or hiring more people at all.
By remodeling your business to be profit-driven, you may need fewer direct employees than initially imagined. And with greater profits, you can attract the highest-quality rock star candidates. Now, tie a bow on it by getting the word out nationally and online that you are looking for experienced construction talent and functional experts to tighten up or automate your business processes – like HR pay, Google, or Yelp customer reviews every time you finish a great job.
Then, as Johnny Lee said, 'You came knockin' on my heart's door" and "You're everything I've been looking for."
Hopefully, the feeling is mutual.