The program that improves your business performance
OUR CLIENTS HAVE SEEN GREAT IMPROVEMENT:
---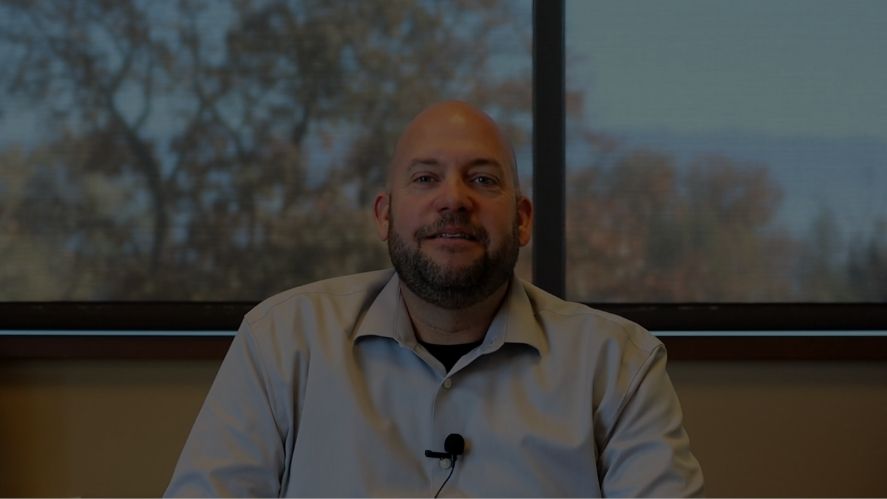 Introducing Aspire Business Acceleration Courses
This one-day Workshop includes:
Custom Profit Analysis
Custom Profit Analysis of your business numbers with one of our expert Aspire Business Coaches.
Implementable Road Map
Customized Business Road Map with tools tailored to your business model needs. We even show you how to use them in a one-on-one consultation to ensure profit increase.
Immediate Results
Guaranteed 3-5% profit lift from where the company is now using our workshop content and road map tools.
Target Marketing
Learn how to attract specific clients that fit your business model & understand how reactive leads (referrals, repeat clients) may be hurting more than helping.
Attracting the Right Talent
Finding people (in-house or subs) is hard and won't get easier. Position you and your company in a way that makes it attractive for good talent to flow your way.
Results oriented contractor coaching and training
Our Business Mastery Program provides a powerful mix of business coaching, education, and management tools that have helped thousands of businesses achieve higher levels of profitability. When you partner with The Aspire Institute for Contractors, we use many metrics to evaluate your construction business operations - Our team will walk you through your KPI's (Key Performance Indicators) and determine where you can best optimize your business. We also rely substantially on The Aspire Method™ program. Our dedicated program focuses on effective ways to combine coaching, education, training, and mentorship, all in ways that are set to work for your construction company, leaders, management staff, and employees.
The Aspire Intelligence System
This is all empowered by the technology behind the Aspire Intelligence system (or AI). The AI system takes simple input from your construction business and creates an impressive visual tool. AI lets you and your team of professionals see your business operate visually, showing you the detail of what works and what does not. When you join our program, we use the AI system and customize it specifically to your needs, goals, and business style. You will have control of your business at all times from any computer in the world. In our Business Mastery Program, each client has their own customized AI system.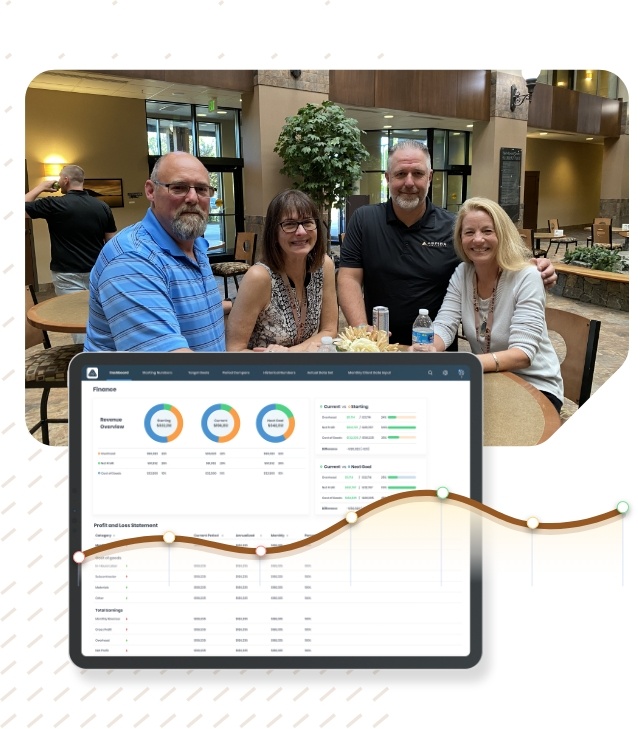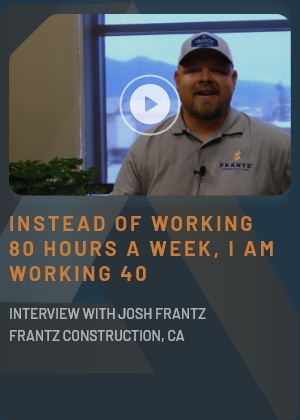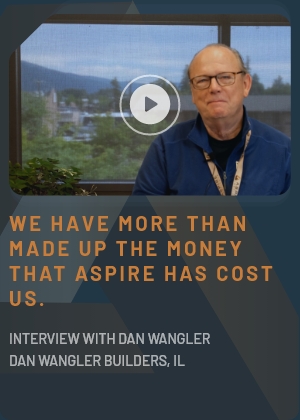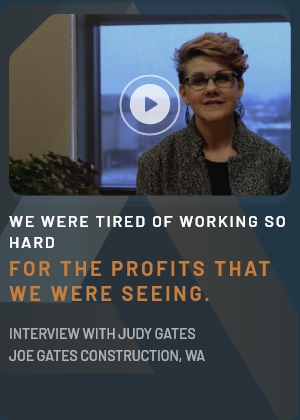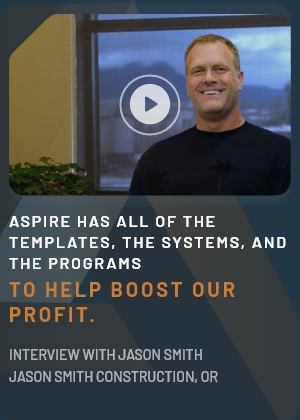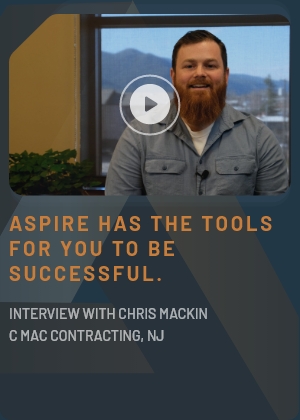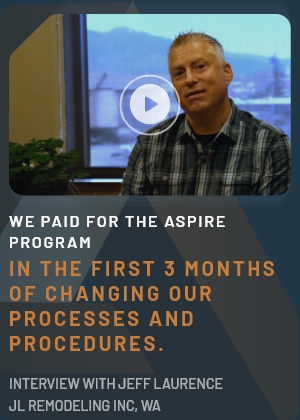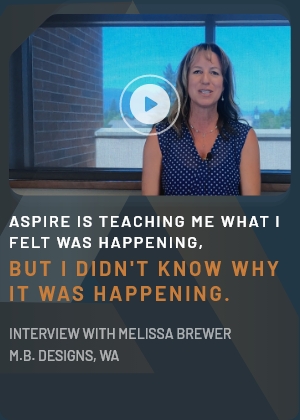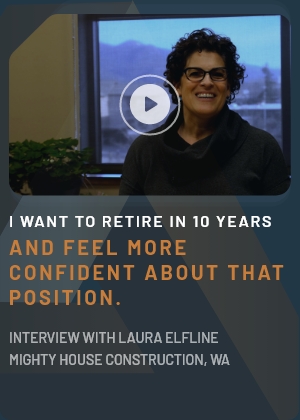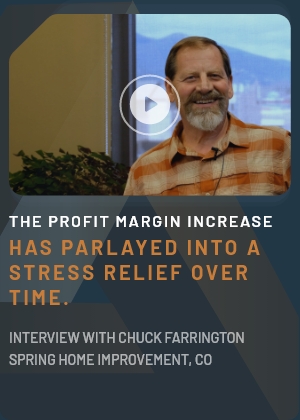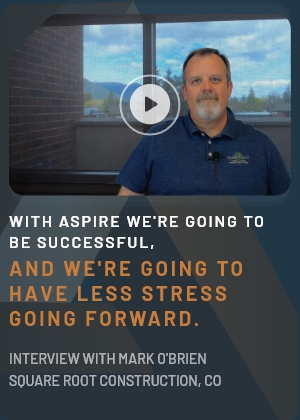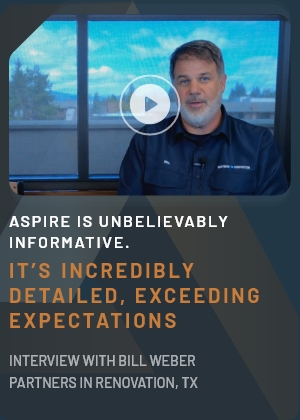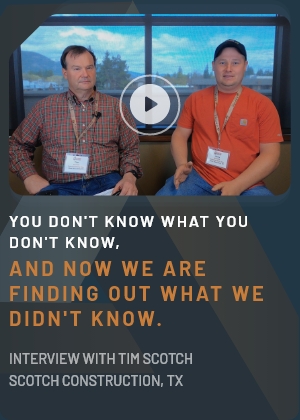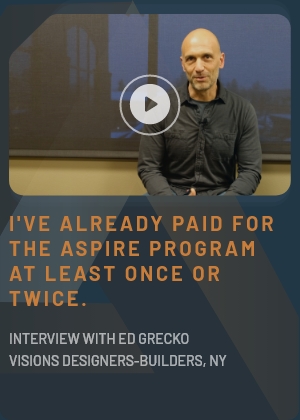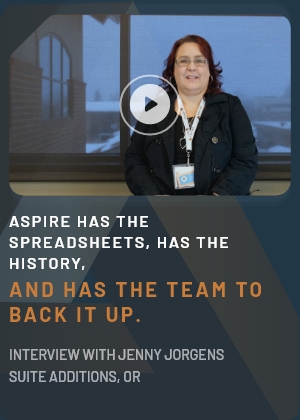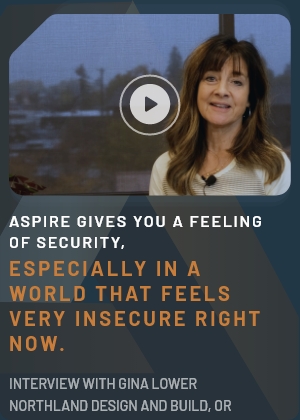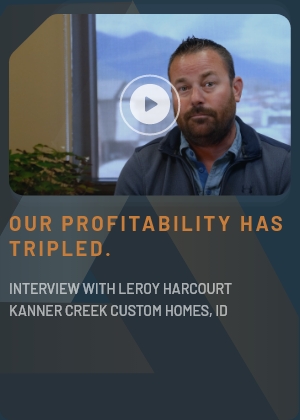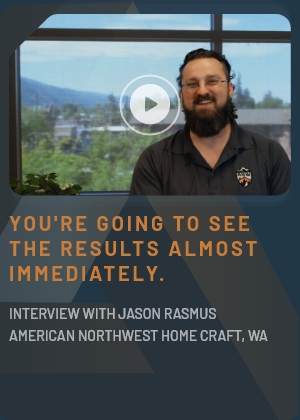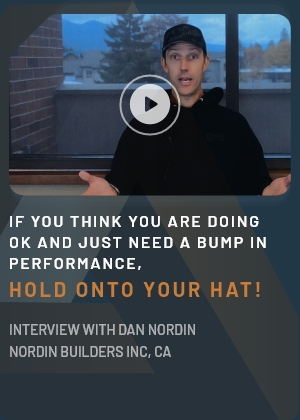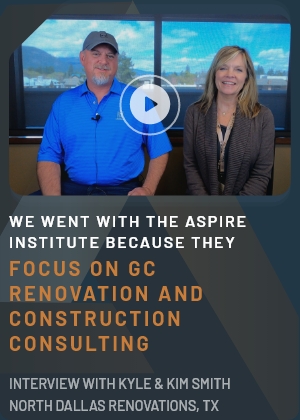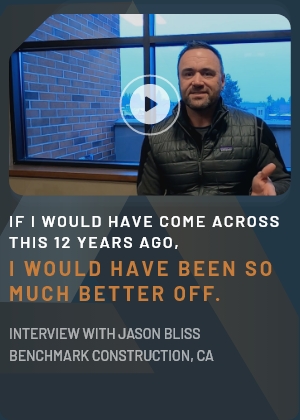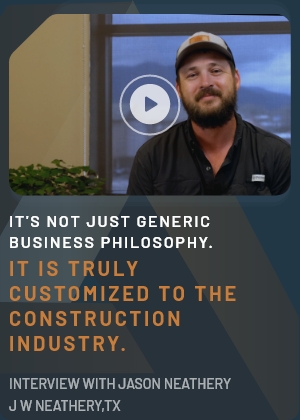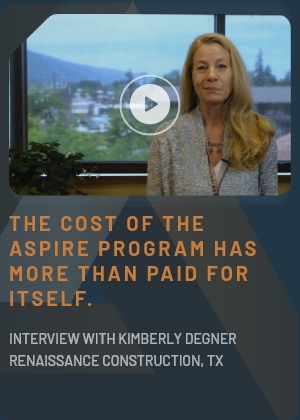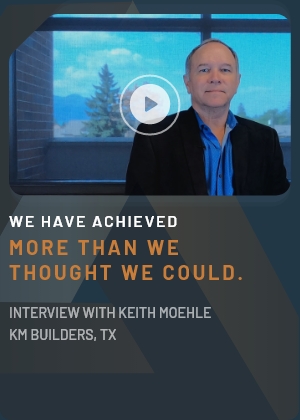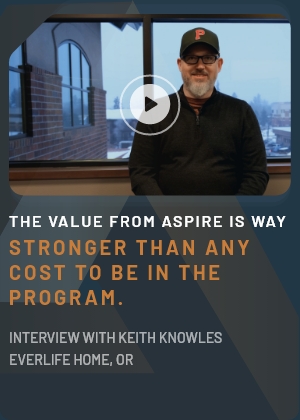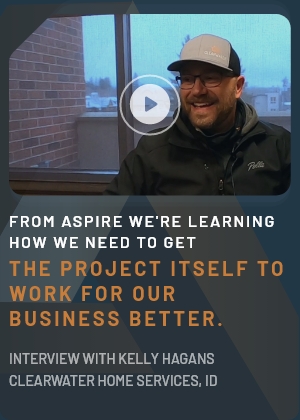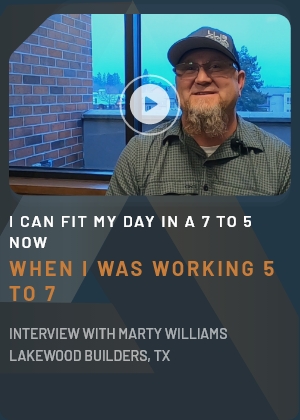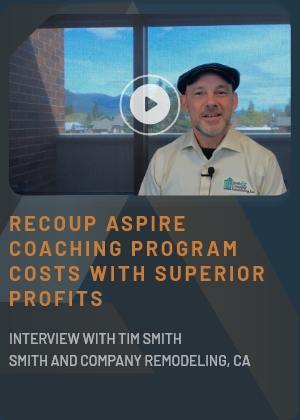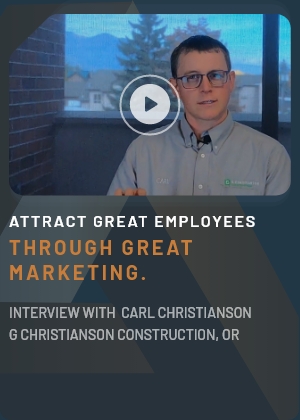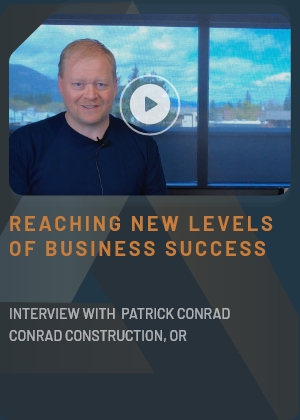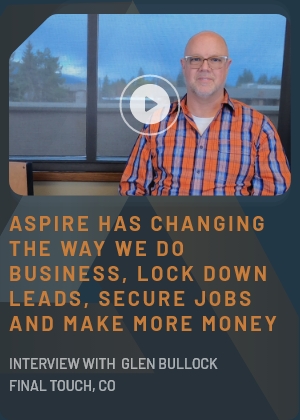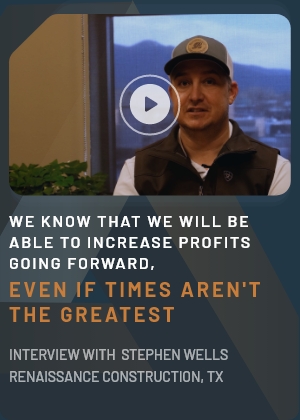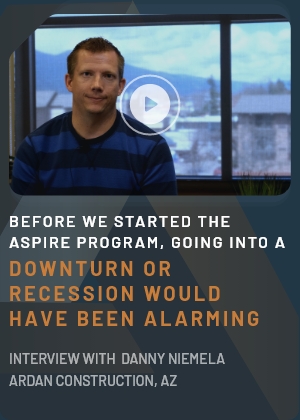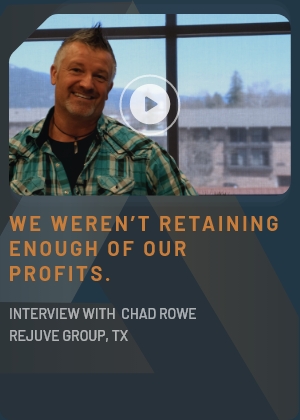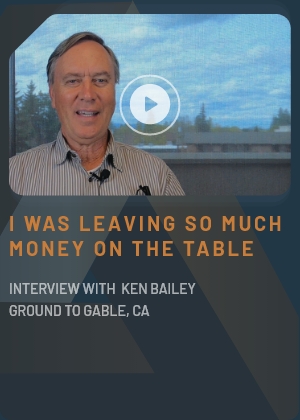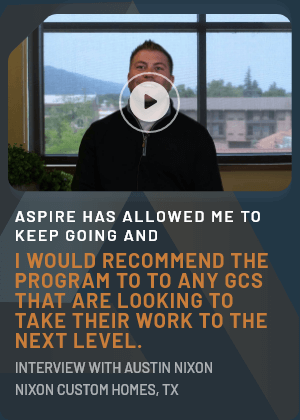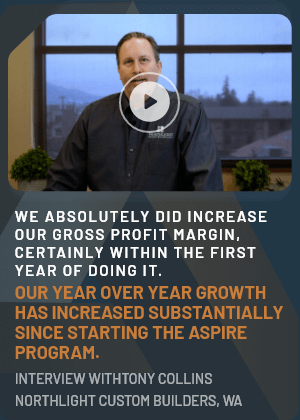 We're Construction Consultants
Next Level Contractor Coaching
While you can find an endless supply of books, online articles, courses, blogs, webinars, coaching, and more - and lots of it - then what? Do you know a contractor or businessman whose business and life changed through just using these methods? Not likely, because no single individual piece of the puzzle can re-engineer your business from top to bottom. At The Aspire Institute for Contractors, we combine many proven methods to create the lasting change you need to thrive in the construction industry.


Our Team Is Your Team
We are extremely proud of the fact that we are able to provide continuous coaching for all our clients; in addition to scheduled coaching sessions, your coach is available, and aware of what is happening with your business. With Aspire you have a business coach, and a team of people behind you who are available to offer expert advice, discuss challenges that may arise, help you integrate processes, create a positive company culture, and a bright future.
in just one day at our in-person Business Owner Workshops
you can Get 3-5% More Profit!
At our General Contractor Business Owners Workshop, you will learn the tricks of the trade to boost your profitability – making you more resilient against economic fluctuations. The construction industry's average profit margins are much too low considering the life-changing value and customized service you deliver to homeowners. We help you keep far higher profits without increasing prices or taking on more jobs. Make it a priority to remodel your business model with the right mix of jobs, high-value customers, and process efficiency so that you aren't leaking potential profits.
Introducing The Aspire Business Mastery Program
REINVENT YOUR BUSINESS
The Aspire Business Mastery program brings together even more of the knowledge, project management tools, materials, systems, and processes required to ensure that positive change takes place within your business and your life. As contractor coaches, and consultants these are the results we desire to see come to pass for our clients.
CONSTRUCTION BUSINESS COACHING
While coaching services can answer many questions, build confidence, increase your motivation, and much more - it is not a tool for the fundamental reshaping of your company. The measurement of coaching must be the measurable improvement of your business results. Coaching alone will never do this. Coaching is part of a solution but not the entire solution.
EDUCATION, TRAINING, AND KNOWLEDGE
These elements are always good. However, knowledge can be useless. Knowledge is only a valuable commodity when converted into actions. More education doesn't automatically convert knowledge to real-world action. Education is part of a solution, but again not the entire solution.
FINANCIAL DATA
The same applies to data – learning how to evaluate numbers, and search out errors within your business are invaluable tools but only parts of the complete solution.
OUR COMPREHENSIVE SOLUTION
Achieving your dreams is always the result of getting all the pieces right, in alignment, and working together for you. Any solutions worth working toward will deal with all these interwoven parts and pieces of your business. The only proven path to achieving your business dreams is by using our comprehensive solution that integrates all of these methods into a measured, thoughtful program.
When the Business Mastery program is approached this way, achieving your goals is assured,
and that is why The Aspire Institute can guarantee in writing as a client you will get the results you desire.
If you are a Construction Company looking to take your business to the next level
Call us today!
Apsire's events photo reel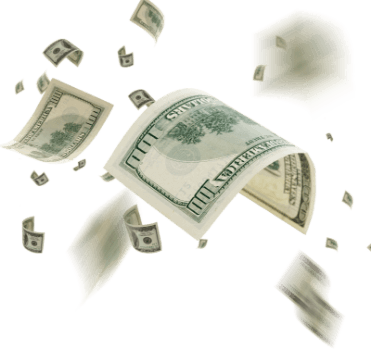 Want to know the secret to more profits, more time and less stress?
THE ASPIRE INSTITUTE IS PROUD TO BE A PREMIER PARTNER OF NAHB AND NARI
---
EVENT SPONSORS AND AFFILIATIONS
---