Bettering the Lives of GCs
It's time to think differently. It's time to remodel your business model for higher profits!

Our goal is your success
Our team aspires to better the lives of general contractors by using our decades of success and experience in business development, leadership, coaching, education, marketing, finance, staffing, construction, and other industries. With higher, double-digit profits through business strategy, goal-setting, and iron-clad work processes, you can achieve the success you always dreamed of. And with less stress.
Helping general contractors reach their potential
Our backgrounds vary – but our unified purpose does not. We are customer-obsessed, results-oriented, data-driven, and, most of all, we genuinely care about General Contractors. We want to help you achieve the professional and personal success you deserve – for the transformational, beautiful home solutions and dreams you make a reality for your customers every day. It's our turn to help your dreams come true!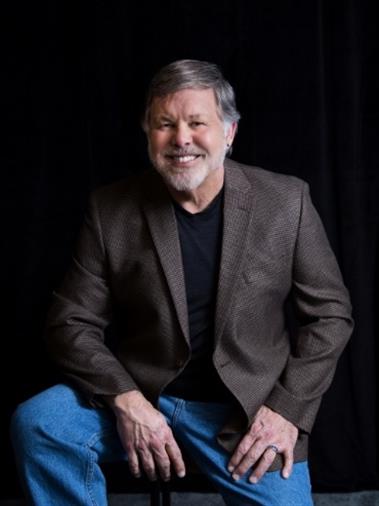 Ken Brookings
Ken's father was a general contractor (GC), and he grew up in the business in Detroit, Michigan. Ken was sure that being a GC was the worst job on Earth, as the family was poor – as in, not-having-enough-to-eat poor.
His father died just as Ken was graduating from high school. He tried to continue the business, but there really wasn't anything to continue. The business wasn't profitable, and Ken wasn't interested in carrying on or turning it around.
He went off to the Lawrence Institute of Technology and then Wayne State University while becoming an advertising copywriter on the side to put himself through college. He studied engineering and psychology before an extended study of Business at the University of Michigan.
His Economics professor connected him with a Fortune 500 company. By his 28th birthday, Ken was a Corporate Vice President. Big paychecks were good for the ego, he said, but: "The work felt meaningless. Nothing changed in people's lives because of the work."
So, he left and became a business and marketing consultant for some of America's greatest companies – Goodyear Tire, Hewlett-Packard, Texas Instruments, Firestone, and Apple, to name a few. It paid extremely well but helping big corporations was even less satisfying to Ken than working in one.
Then his epiphany. Over the years, Ken had learned how "built to last" businesses really operate and pinpointed where profits actually come from. He realized that it wasn't the contracting business that was inherently bad to his father. Quite the opposite. It was anyone struggling to be a general contractor without having the skills and knowledge to run a profitable business. If he could teach GC's the basics in business strategy and process decisions – in good times and in bad – GCs would quickly learn to master the secrets behind extracting the most profit while delivering a high-value, highly-competitive service to their own customers. Choosing the best business model is something GCs are rarely shown. "As a result, my father worked too hard, for way too long for way too little – and died doing it."
Ken found his true calling: helping small business owners to grow, thrive and prosper. He began to teach small service businesses – such as home builders and remodelers – the art and science of growing high double-digit profit margins rather than chasing more revenue, projects, and with it, more stress. By teaching profit fundamentals to residential GCs, he witnessed firsthand the lives of business owners, families, and Aspire employees change for the better. He could see the visible results of the construction industry starting to achieve a high quality of life and a more financially secure one.
Ken always reminds GCs – because it bears repeating – that they fundamentally change people's lives for the better and fulfill dreams. They are entrusted with one of the biggest financial expenditures a person will ever make. "The fact that I created a company that does the same for builders is more gratifying than I know how to say. It's why we do what we do."
Over the decades, Aspire has refined its education, business intelligence, and coaching approaches into a formal Business Mastery Program. While our practices have been adopted by hundreds of GCs, bringing real and lasting change, it's just the start. Our mission is to drive a wave of lasting change across the home construction industry – making it more lucrative and attractive career choice for this and future generations. Ken remains a strategic coach for Aspire. He resides between Palm Springs, California, and Sandpoint, Idaho, where he moved over 30 years ago to pursue his own dreams with his wife Karen and two children – now adults!
See Bio

Fred Farris
Fred grew up in the family business in Ridgecrest, California – working after school and on weekends. After high school, Fred attended a trades-technical institute and returned home to take over the business. It did not take him long to realize there was much more to running a business than producing an excellent product for the customer's benefit alone. Working that long and hard only to struggle and break even or lose money was not acceptable to him.
He started a journey looking for answers by researching, reading, and training on business operations. That led him to Ken Brookings, Founder and Chairman of The Aspire Institute.
Fred attended one of Ken's Small Business Owner Classes a couple of decades back and immediately recognized that Ken's systems and processes were exactly what he had been seeking. He received the answers to questions such as: "Why is business so difficult? Why am I killing myself just to scrape by? and "Where is the logical path?"
Fred signed up for Ken's Coaching Program and turned his family business around for good. In less than two years, he took the company from a -4% annual loss to more than 27% annual net profit. It was life-changing. And what started as a search for better business practices led to a deeper search for self-improvement and sharing his knowledge to help other small businesses.
Fred became Ken's business partner, then successor, and took the lead in furthering the mission of improving the lives of small business owners and achieving next-level profitability that truly reflects their value and worth.
Now, after over 18 years, Fred has imparted wisdom and proven business methods to thousands of business owners, with a laser focus on residential general contractors (GCs). Together with the Aspire Coaches, GCs learn how to fully take control of their bottom lines and achieve better work-life balance at the same time.
Fred found his true calling – helping others. Aspire is driven to reach and change the lives of as many remodelers and home builders as possible. "Our focus is genuinely to help our clients improve both their business and personal lives," says Fred. "While we're not perfect, you won't find another partner who cares as much or works as tirelessly to ensure general contractors have everything that they need to be successful."
Be better than yesterday is Fred's mantra, and he instills this belief into every member of his family, business, and Aspire customers. Aspire is truly a purpose-driven company. The daily drive to improve the lives of GCs and other high-value, labor-intensive service businesses motivates Fred and the people around him.
Outside work, Fred loves spending time with his wife Courtney, four grown children, and grandchildren. Travel, Golf, and flying his private plane top the list. More new adventures await as he and Courtney relocated to Sandpoint, Idaho, full-time from California in early 2020 to take Aspire and its amazing clients to the next level!
See Bio

Anthony Rodriguez
Anthony is the son of small business owners, making him no stranger to the stress and burden of running a business. Known for his addiction to winning and his drive to succeed, Anthony competed in high school sports as a young athlete. Growing up in Sandpoint, Idaho, his passion and skill in sports led him to a collegiate football career in California.
After graduating from California State University – Sacramento, he worked in the fitness industry, including 24 Hour Fitness, Crunch Fitness, and Les Mills. For 14 years, he developed and delivered impactful training programs, successful sales processes, and personal coaching for small business owners in the San Francisco Bay Area.
His fitness career culminated in overseeing a corporate division for Les Mills covering California, Utah, and Nevada.
Missing small-town Sandpoint and the outdoor lifestyle, Anthony moved back to join The Aspire Institute. He started in sales management, business development, employee engagement, and operations in 2018. His tenacious desire for winning drove him to help the Aspire team and general contractor clients alike to become the absolute best version of themselves achievable. The same drive and dedication for helping others propelled him through the ranks, and he became Aspire Vice President in less than two years.
He works directly with CEO and President Fred Farris to drive Aspire strategies in two main areas: new GC client acquisition and active client coaching. He contributes his leadership, clarity of vision, and winning attitude to every Aspire department – from marketing and business operations, to finance and work culture. It is common for Anthony to jump from a marketing strategy session to a general contractor coaching call.
Anthony's drive for customer success is fueled by GC stories and life-changing testimonials, including "First vacation in 10 years"; "Finally getting to coach my son's soccer team,"; and "Buying our first home" due to changing business models and mindsets that lead to next-level profitability and a higher quality of life.
Outside work, he enjoys spending time with his wife Kayley, daughter Madison, and their family dog Tay Tay – an American Bully. Anthony remains true to fitness and health by maintaining a rigorous workout regimen, weightlifting, and golfing, with a love of cooking, good bourbons, and cigars!
See Bio

Rory Fawley
Business Coach for Contractors
Rory is a builder, athlete, coach, and teacher. The son of a highly skilled mason, he was remarkably familiar with construction sites by the time he was eight years old. Throughout his childhood, Rory continued to accompany his father and help on job sites, laying the foundation for his now broad building industry experience.
From an early age, Rory showed an extraordinary drive to succeed. As a young athlete, he was highly competitive in high school sports. His success on the gridiron led to a collegiate football career at the University of Idaho. He graduated with a Master's Degree in Education and university endorsements in Business and Exercise Science.
While working through college, Rory gained deeper trade experience while working on new ground-up residential and commercial construction crews. Upon graduation, Rory and his wife Sheila owned and operated a successful house-flipping business. They completed multiple whole-house remodels and oversaw all aspects of construction and business operations.
Later, Rory took a position as Production Manager with ARI Roofing in Coeur d'Alene where he managed several labor crews across Idaho. With ARI, he gained valuable experience in management, sales process development, implementation, and long-term client relationships. He was then promoted to Vice President of ARI to oversee day-to-day operations, including budget management, job estimates, materials procurement, and sub-scheduling and inspections. Rory also coached high school football, a position he held for eight years, culminating in his team winning a state championship in the Idaho 5A classification.
In 2018, Norcraft Cabinetry – a division of the MasterBrand Cabinetry family – recruited and relocated Rory to Michigan. He managed sales and customer relations for large building contractors in Grand Rapids and Lansing. A couple of years later, Rory jumped at the chance to join The Aspire Institute's business coaching team with a roster of residential GCs, and so moved back to Idaho.
Aspire is fortunate to have Rory's unstoppable energy and winning attitude to support our GC clients through business transformations. His passion for helping custom home builders and home remodelers reach their full business and personal potential drives him and GCs to the next level of prosperity.
Rory loves the outdoors, fitness, and family life with Sheila and their three young children, Zade, Remi, and Reiss. He soaks up all that life has to offer. The Aspire team and customers alike love his infectious enthusiasm for quality and excellence in business coaching and in the education classes he delivers!
See Bio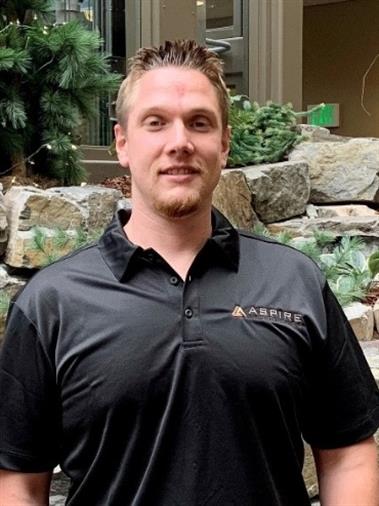 Jake Issacharoff
Business Coach for Contractors
Originally from Manhattan, New York, Jake got his first taste of the construction business in high school when he took his first job taping and texturing drywall.
He has remained in construction ever since, becoming involved in many distinct aspects of the business, including sales, management, marketing, estimating, production, project management, and administration.
Jake offers an uncanny knack and quiet passion for systems and processes that streamline field and business operations while increasing general contractor (GC) profitability.
From an early age, Jake demonstrated an intrinsic leadership ability, fostering consensus among his peers and team to produce results at an exceptionally high level. By age 22, Jake was responsible for managing over fifty employees. He has recruited, hired, trained, and managed hundreds of staff throughout his career to date.
Before joining Aspire, Jake spent a decade helping GCs to grow their businesses in the greater Sacramento, California area. He generated leads, sold jobs, managed projects, taped, textured, and everything in between. Because of their partnerships with Jake, these contractors all experienced tremendous growth and success as a result of his impeccable business acumen, and laser focus on business models, systems, and processes that make the most sense for each individual GC
In his last leadership position before Aspire, Jake produced a whopping 500% in profitable margin increase in annual sales over five years.
It only makes sense that Aspire would recruit Jake from Sacramento with those outstanding results! So, in 2020, Jake packed up his wife and three children (now four!) and made the journey north to Sandpoint, Idaho, when he officially joined Aspire as a Business Coach for Contractors.
He now applies Aspire's proven business methods around real-time coaching, classes, and Aspire Intelligence (AI) – our unique and personalized business intelligence system for customers – to track progress towards their profit margin goals.
That, along with his no-nonsense demeanor, practical construction knowledge, and field experience, make a world of difference in the lives of his GC business owners. He effectively applies proven business principles with the ground truth of construction life as a highly valued member of the Aspire coaching team.
He loves the North Idaho lifestyle and spends his free time with his family enjoying the outdoors.
See Bio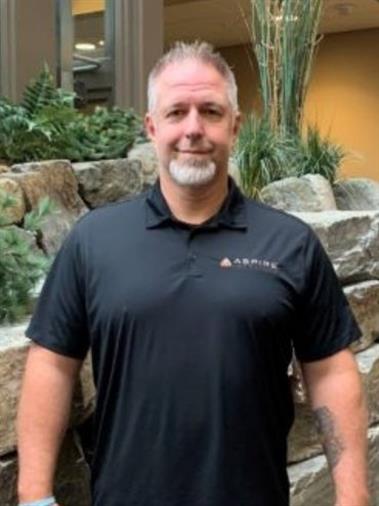 Jim Eskridge
Business Coach for Contractors
Jim has the perfect combination of business coaching, hands-on general contracting, and a strong sports education to thrive as a Business Coach. He genuinely enjoys improving the lives of others and felt Aspire was a great fit when he joined the coaching ranks because "the company lives up to his promises and practices what it preaches in truly caring for GC clients and its own employees."
Jim grew up in Missoula, Montana, where he loved playing all sports – particularly football and baseball. He pursued a college baseball career, playing at universities in Washington State and California. There, he developed a true belief in teamwork and always doing one's best for team success.
When his baseball career ended, Jim cut his teeth in the construction industry as a laborer for a custom homes builder and then a large HVAC company in Moscow, Idaho. Upon graduating from the University of Idaho with a bachelor's degree in Recreation Management and a Sports business minor, Jim joined the Department of Army in the Morale Welfare and Recreation division. He spent 13 years traveling across the U.S. creating more efficient, profitable, and sustainable army departments through better processes in budgeting, variance reports, standard operating procedures, employee recruitment, and career/skills development still used today.
In 2006, Jim moved back to the Pacific Northwest as a Project Manager for a large home restoration and remodeling business. He managed over 150 projects and an eight-person crew while building trade partner and subcontractor relationships. After moving to estimating and sales, he grew the remodeling business with a 20 percent lift in gross profit. The company promoted him to general manager to open a new division in Spokane, Washington. Once he fully established; made profitable; and hired, trained, and developed all the people, processes, and procedures – including his successor – Jim made his way to Aspire.
His knowledge of business construction field experience, dedication, and driven leadership attracted him to Aspire. "I have seen many hardworking individuals in the construction arena struggle to balance their trade with their business. I want to make their lives easier and see them rewarded for all of their demanding work." His goal is to grow and maximize profits for his clients.
Jim spends time in Spokane and Sandpoint, enjoying the North Idaho lifestyle with golf, boating, and hiking adventure treks. He enjoys camping with his family and fishing the great lakes of the Pacific Northwest. He has coached men's youth baseball for the last 18 years, driven equally to hone their baseball skills and further develop their characters alike.
He is passionate about family and spends his free time hanging out with his wife, Koryn, five children, and a great many friends!
See Bio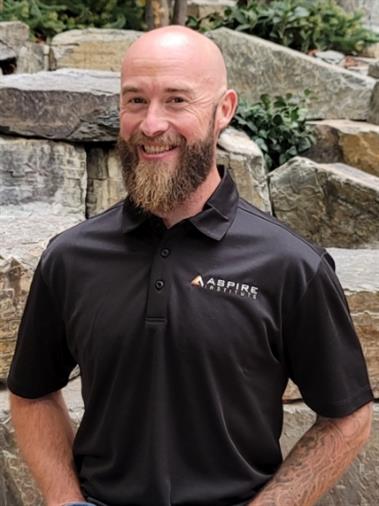 Rory McQuoid
Business Coach for Contractors
Rory joined the Aspire team out of a desire to help contractors achieve their full potential. With the experience he has gained through his military career and the time spent in construction management, Rory has the expertise to teach and coach clients to reach their full potential.
Rory grew up in a small town in northern California's Sierra Nevada Mountains, where he played soccer and wrestled throughout high school. In playing sports, Rory learned the importance of hard work, dedication, and discipline. During the summer months, Rory spent his time backpacking through the Tahoe National Forest and working on his family's cattle ranch.
Rory's first construction experience was at 20 years old, working for a small general contractor as a laborer doing everything from digging ditches to laying conduit for miles on rural roads. He later moved on to another small local GC to work as a laborer, equipment operator, and dump truck driver. At 22, Rory joined the United States Army as a heavy equipment operator. While in the Army, Rory deployed twice, once to Iraq for 15 months and once to Afghanistan for 9 months. Rory separated from military service with an honorable discharge after 6 years at the rank of Sergeant. During his time in the military, he learned the value of leadership, accountability, and teamwork. Rory led multiple teams and projects throughout his time in the Army and was directly responsible for hundreds of millions of dollars worth of equipment and 11 soldiers with zero losses.
After Rory's time in the Army, he decided to attend college to advance his career in the construction field. He attended Edmonds Community College in Lynnwood, WA, where he graduated with a degree in Construction management. After graduating, Rory completed an internship with a commercial electrical contractor in Seattle. Upon completing his internship, he was immediately offered a Project Engineer (PE) position. He then worked as a PE for 2 years and ran his own projects before being promoted to Project Manager (PM). As a Project Manager, he attended Purdue University for an intense construction management certification course. As a PM, Rory managed anywhere from 6 to as many as 24 projects actively running at one time with an average gross profit throughout all projects managed of 30%, while the company had an average was 22%.
Rory and his wife, Chelsey love to travel and spend time outdoors. They took an 8,000-mile road trip through the western United States and enjoyed sightseeing and hiking in some of our beautiful national parks. Rory and his wife moved from the Seattle area to build their forever home in Cocolalla, Idaho. In his downtime, Rory spends his free time woodworking, gardening, hiking, and spending quality time with his wife.
See Bio

Jillian Vanderbeek
Business Coach for Contractors
Jillian joined Aspire to be part of a team that cares about clients, strives to do their best, and continues improving. We keep it real and will meet you where you are with an authentic approach every time. As a business coach, she loves hearing the details and taking a step back to look at the big picture, all aspects and people involved. Then we can zero in on specific aspects or influences and problem-solve with solutions you can realistically implement.
Jillian received her Bachelor of Science Degree from the University of Oregon in Eugene, OR. While working full time and having her first child, she achieved her Master of Business Administration (MBA) from George Fox University, in Newberg, OR in 2013. Because she allowed herself to be a vulnerable learner and share knowledge and experience, upon finishing, she was nominated by her cohort as the Speaker at their hooding ceremony.
Jillian spent a decade in Marketing and event planning for a shopping center management company in Portland, OR, while they underwent a huge remodel/addition project. In 2010 she joined A-dec, Inc., a manufacturing company on the marketing side. She quickly dove into multiple aspects of the company, becoming savvy in manufacturing operations, building a quality and intentional product, process improvement, LEAN and Kaizen, and strategic planning. While there, they accomplished a 5-year ERP (enterprise resource planning) build and conversion project. While on the budgeting team, Jillian had a role in setting up financial processes, analysis, reporting, and change management.
While earning her MBA, classmates discussed the importance of identifying company values and vision, then integrating them into daily conversations and company decisions. Most of her MBA colleagues said that was easier said than done. Jillian was proud that she could attest that her company was successful at walking the talk and knows first-hand what that looks and feels like. Additionally, at A-dec, they mapped out every single process, trained to it, and tracked everything, including raw materials, direct hours, etc.
Jillian has been consulting for the last six years, doing bookkeeping and small business accounting. She had General Contractor clientele with whom she did the minute work of bookkeeping/accounting and partnering in the legal, independent contractor, CPA, and supplier conversations. She knows QuickBooks online extensively and sees the value of having a handle on business finances.
Jillian lives in Sandpoint, ID, with her husband, Pieter, and three children, Theo, Eliza, and George. She enjoys being active and joyful with her family and friends in sports, outdoor and mountain activities, enjoying live music, and swimming in the lake! Jillian loves to dance, has danced her whole life, and teaches a contemporary dance class to young students in town. She also participates as Treasurer on the Board of Directors of SOLE (Selkirk Outdoor Leadership & Education), serving local youth outdoors.
See Bio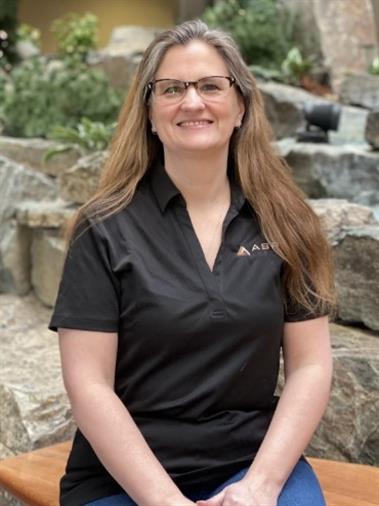 Elizabeth Jensen
Coaching Executive Assistant/Coaching Specialist
Elizabeth grew up in Southern California and spent most of her career in intense high-tech customer-facing roles for Sprint and Best Buy. Among her many strengths are customer service, data analytics and program management – making her an excellent addition to Aspire's Coaching Team.
Elizabeth has a couple decades of strong administrative and operational experience in the retail tech sector. She spent a few years with Best Buy where she ran retail point-of-sale, daily sales, and payroll reports. With an eye for computer-driven data automation and data, she quickly moved up the ranks to an Operations Supervisor. She led departmental training, scheduling and resolved customer inquiries including credit applications, merchandise returns and exchanges.
Within a couple of years, she built on her passion for front-line customer experience, and joined Sprint in their Corporate Retail function – meaning phones, connectivity, and accessories for business customers. She ensured all local stores met Sprint's corporate branding and customer excellence standards. She learned the value of enterprise-wide scale with ready-made templates and tracking systems to ensure the success of teams nationwide. She developed strong product knowledge, then moved fully into Sales support training Sprint employees and business customers alike on account activations and billing processes.
In the last phase of her Sprint career, she moved to an Executive Administration role supporting the Western Region and Northwest Sales specifically, she further developed her data analytics and reporting expertise to ensure Sprint executives received clear and simplified views on the state of the business – both externally and internally. Those insights everything from travel, expense and fleet car management to social media escalation and corrective actions.
In a few words, Elizabeth is tech-savvy, data-driven and customer-obsessed. She is very fluent and a true lifelong learner when it comes to new business intelligence, databases, software programs and marketing platforms to become more impactful and efficient. During her 17 years at Sprint, she also pursued and completed an Associate Degree in Business Administration from American Intercontinental University,
She moved to Idaho in 2017 working remotely for Sprint, then was hired by Idaho's Bonner County Planning Division.
Aspire welcomed Elizabeth to the team in 2021 where she worked directly with our Business Development and Marketing team. Now, in her new Aspire Program and Coaching support role, General Contractors will benefit from her amazing Microsoft Excel and other technology skills (which she loves). She will be hands-on with your overall Aspire Experience including customized Aspire Intelligence (AI) Dashboard set up, Cloud-based tools and templates, Class schedules and registration. She is one of the first people you will meet in joining the Aspire Business Mastery Program, as she manages personal coaching schedules across new, existing, and graduate Home Remodelers and Custom Builders.
A mother of two young adults – a son and a daughter – Elizabeth is always on the go. She loves the outdoors, gardening, and all kinds of animals. It's a good thing she lives in rural Sagle with a lot of outdoor space and big views!
See Bio

Corrie Greene
Director of Operations & Finance
Corrie is the main line of contact for all Accounts Payable, Receivable, Client Invoicing and Payment Processing, Company Budgeting and Projections, Human Resources, and Payroll. She has been with Aspire for 7 and loves that we help many small business contractors with their businesses. Her favorite part of working for Aspire is meeting our clients face to face at client classes. Hearing how we have helped them achieve new goals and have better lives is very rewarding.
Corrie is originally from Elk Grove, California, and was raised on an Angus cattle farm. She grew up Barrel Racing in Rodeos all over California. Her father was a Doctor running a private practice, and Corrie was his Office Manager for 15 years. The family Business was a wonderful place to work and help others; it was also where she learned bookkeeping, office management as well as budgeting for small businesses. Corrie moved to North Idaho with her husband and son in 2003 and now has her own ranch with horses, dogs (2 Lab puppies, a full-time job!), and cats. Corrie loves horseback riding in the beautiful northern Idaho mountains, hiking, skiing, boating – just about anything outdoors with her family!
See Bio

Beau Leuallen
Beau has a passion for helping people and a background in construction. He enjoys seeing people improve their lives by helping them accomplish their full potential within their businesses.
Beau grew up in Colorado on a small ranch as a kid. Beau has a passion for creating and building things that people can use. During High School, Beau received a Welding & Fabrication certification from Colorado Mountain College and worked with his dad in the construction and service trade. Beau took great pleasure in sharing new experiences through business with his dad and the memories they made.
After graduating High School, Beau moved to Bozeman, MT, and attended Montana State University. He relocated with his family to Sandpoint, Idaho, and is finishing his degree in Mechanical Engineering with a minor in Marketing online.
Beau enjoys fishing and traveling. Beau is very passionate about education and loves to learn new things and meet new people. He is also making a new indie video game in his spare time.
See Bio

Courtney Farris
Content Developer & Videographer
Courtney came to Aspire with over 20 years of Marketing and Management experience. She spent 10 years as a Marketing Coordinator at Colliers International in Southern California, supporting multiple leading commercial real estate teams and the Managing Director of the Inland Empire market. Courtney also worked as a Data Management Specialist for the Department of the Navy. She was directly responsible for quality control, production, and distribution of metrics for formal inspections to the Engineering department heads using custom-built Atlassian software configurations.
Courtney has an innovative spirit and a unique ability to learn software quickly. This has helped her become proficient with the Adobe Creative Suite, Database Management, Quickbase, and Atlassian software. She also has advanced knowledge of most Microsoft Office products.
Courtney has supported Aspire in multiple capacities over the last few years, recently relocating from Southern California to Sandpoint, ID, with her husband Fred Farris and joining Aspire full-time. Courtney's favorite thing to do is Facetime with her family and friends. Being miles apart does not stop her from being active in the lives of family and friends spread all over the country. Whenever possible, she takes time to adventure with her husband, Fred, or visits her family and friends in person.
See Bio

Sierra Bergman
Sierra assists with day-to-day office operations, including organizing company meetings, supporting senior leadership's needs, and taking on several projects of her own. She also coordinates and executes the details of the one-day Aspire workshops and Client Classes here in Sandpoint. Sierra learned day-to-day office operations while helping her father run their family-owned Insurance Agency.
Sierra and her husband Carter recently relocated to the Sandpoint area from their hometown of nearby Spokane, WA. They enjoy the outdoors, spending summers on the local lakes and winters snowmobiling. Sierra has a Bachelor's Degree in Business Management from Eastern Washington University.
See Bio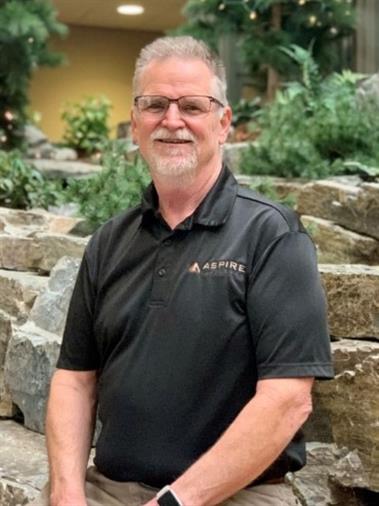 Darrel Heirendt
Darrel is responsible for outreach to General Contractors to share with them the benefits of attending our one-day workshops in their local area so they can reap the benefits of working with ASPIRE. Darrel studied Architecture but went into sales at an early age. He studied Vineyard Development and Wine Making later in Life.
Darrel was raised in Southern California. He and his wife Carol moved to North Idaho to enjoy all North Idaho has to offer, Fun, Family, Faith, and All Things Outdoor. He loves boating, sailing, camping, fishing, and hiking.
Darrel joined Aspire to help Aspire make a difference in General Contractors' lives. Darrel believes in changing lives for the better, one contractor at a time.
See Bio

Bri Colby
Bri is responsible for outreach to General Contractors to share and invite them to learn about the benefits of attending our one-day workshops in their local area, where they can gain life-changing knowledge and practices provided by working with Aspire. Bri has a psychology degree, making her very in tune with people and an asset to our fantastic team at Aspire.
Bri was born in Greensboro, NC, but grew up in Vernal, UT, a beautiful little oilfield town known for its fascinating attraction- Dinosaur Land National Monument.
While attending Utah State University for her psychology degree, Bri used her Christmas break to visit her mom and stepdad in Sandpoint, Idaho. During her visit, she met her (now) husband. Shortly later, Bri finished her degree and moved to Sandpoint to be near her mom and be with her husband.
Bri's husband was born and raised in Sandpoint and has been a local firefighter for the last 15 years, making him very familiar with the area, which helps in facilitating their love for adventuring around the area and surrounding areas. Bri and her husband welcomed their first child, a beautiful baby girl, in late 2021, thus embarking on the most incredible adventure of all, PARENTHOOD!
When Bri isn't working at Aspire, she and her little family love spending time on Lake Pend Oreille boating, swimming, and playing at the beach. They love riding their dirt bikes, snowboarding at Schweitzer, having BBQs, traveling back to Utah, and spending quality time with their fur babies, parents and grandparents, siblings, and nieces and nephews.
See Bio

Chris Florea
Chris is at the forefront of the Aspire Institute for Contractors, helping residential general contractors achieve next-level profitability and a higher quality of life by connecting them to our one-day local workshops. Chris has over 20 years of experience in professional sales and construction. He shares Aspires' passion for helping GC owners achieve their dreams and goals.
Chris is a Sandpoint native, and most of his family still resides in the area. The first position Chris ever held was as a laborer for Homestake Construction. Homestake taught him the fundamentals of construction and hard work at an early age.
Chris is a lifelong learner who attended the University of Idaho, North Idaho College, and Northwest Lineman School. He obtained his P&C, Life & Health licenses, and his CDL-Class A license.
Chris enjoys many outdoor activities in his spare time, such as fishing, golf, hiking, dirt biking, and traveling. Chris also plays guitar and enjoys photography.
Chris joined the Aspire team to make a difference in people's lives. He is grateful to be part of a tight-knit team that wants to see GCs improve their contracting business and lives.
See Bio

Zack TenBrink
Zack, a dedicated professional, thrives within collaborative environments characterized by a shared commitment to achieving excellence. Zack feels fortunate to be a valuable contributor to the Business Development team at The Aspire Institute. In this role, his primary focus is on empowering residential general contractors to enhance both their business operations and overall quality of life.
Hailing from West Michigan, Zack's zest for adventure and an affinity for the outdoors have been instrumental in shaping his personal and professional journey. He spent four years in the scenic landscapes of West Wyoming, where he served as a fly fishing guide.
In the early months of 2023, Zack and his wife relocated to Sandpoint, Idaho, a move symbolic of their shared passion for mountainous terrains and aquatic landscapes. Beyond fly-fishing, Zack's adventurous spirit extends to a diverse array of outdoor pursuits, including hunting, rafting, surfing, snowboarding, backcountry snowmobiling, and hiking, with their two dogs.
See Bio

Wayne Peterson
Wayne joined the Aspire Institute for Contractors because he has a drive to help the owners of independent businesses grow and thrive. And for him, it is all about fit.
Wayne has a long track record of growing and improving independent service businesses, including a handful of turnarounds. He's also helped multiple owners plan for succession by building thriving and profitable businesses that are worth acquiring or inheriting.
Wayne's focus at the Aspire Institute for Contactors is our one-day workshop alumni – all of whom are residential general contractors. He helps them improve their profitability and build a higher quality of life by connecting them to the best Aspire resources for their next steps.
Wayne moved to Sandpoint in 2019 after completing his last turnaround assignment in Vermont. He and his wife, Marilee, love their adopted hometown, which they chose carefully. He has the whitest hair on the Aspire team (he started graying when he was 23) and has no intention of retiring. Helping GCs build and grow their businesses is too gratifying.
When not working with Aspire workshop alumni, Wayne enjoys making and collecting fine art photographs, reading and collecting books, collecting and wearing fedoras, flyfishing, hiking, road trips, and everything else North Idaho has to offer.
See Bio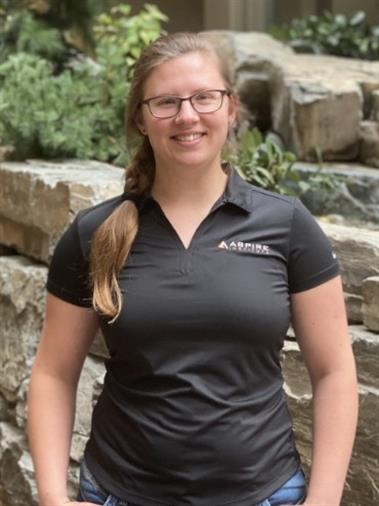 Miranda Aus
Miranda joined the Aspire team in May of 2022 as part of the New Business Development team. Miranda's goal is to always serve others and be a joy to those around her. The Aspire team definitely enjoys having her around! Her family moved to Sandpoint when she was seven. She has always loved living in the country and does not plan to go anywhere else. However, she has done a fair amount of traveling. Studying French in college took her overseas to France and Africa, where she had the chance to explore new cultures, food, and languages. Her travels are a large part of who she is and has shaped how she sees the world today. Miranda is usually outside when not working, hanging with her pets, friends, and family. You might find her with a paintbrush or pencil when she is feeling creative on some particularly inspiring days.
See Bio
Careers at Aspire
Looking to make a difference in the lives of residential contractors, and help transform the home construction and remodeling industries? We are always looking for smart, passionate, teammates who thrive in a disciplined, process-driven and collaborative team environment