Are you saying no to bad jobs? Are you only saying yes to the right jobs? Do you know what the right jobs for you are? Do you follow strict selection criteria? Do they always include a profit goal? Call an Aspire Business Coach today if you want to talk it through!
The opportunity cost of saying yes to bad remodeling jobs – rather than saying yes to the right jobs – can be devastating. It's the difference between big profits or payroll stress.
In my last blog on Nailing Your Job Mix, we covered the importance of putting together the best possible winning hand of cards – high-value, high-profit job types. That starts with knowing exactly what your ideal criteria are. Not unlike a strong set of compatibility factors to form a great marriage or long-term partnership.
The right jobs DO come along. The question is this. Will you be ready to say "heck yeah" when they do? That's only possible if you aren't buried in bad jobs that eat away at your time and bottom line.
Saying no to projects is as hard as breaking up. Let's be real. It can cause fear or second-guessing yourself.
Yet, as Alexander Graham Bell said, "When one door closes, another opens." He should know. Most inventors survive multiple failures before they learn to pick the winners.
3 Starter Steps to Land the Right Jobs
1. Value your own time.
Valuing your worth, your talent, and your time is the first step. Also, remind yourself, rationally speaking, that there is plenty of work out there.
Adopt an abundance versus a scarcity mindset – meaning, know there is a lot of work out there, and you can be choosy.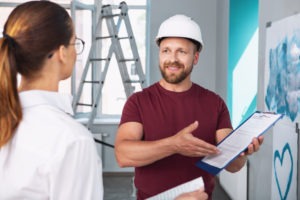 Even in the worst of times, says the Housing Crisis of 2008, there were still $500 million in US custom home and remodeling projects for the taking! And while new home builds shrank, many homeowners remodeled instead and invested in home equity. So, make sure you've defined your ideal mix of jobs – based on the highest profit goals for each job type, where your team excels, and what you enjoy most.
2. Proactively choose jobs that fit your ideal job mix.
Contractors are known for being "sales-reactive" – meaning, saying yes, trying to please, and stuffing in another yet one more job even if it's a bad one. That only drives up your stress and workload, but not your profitability.
Instead, be proactive. Know your ideal job mix, and then:
a) target market to those ideal customers; and
b) patiently wait for those jobs to find you.
Again, if you keep filling your dance card for the first thing that comes along…well, you know how that ends. Most contractors can stack up the last 12 months of jobs in order of profitability. Armed with that information, you can identify the patterns of what made each project work out from a profit standpoint (revenue minus variable and fixed costs). Use your insight to go after more of the most profitable ones.
3. Create a lead-qualifying process to identify your best customers
Getting leads is okay. Prequalifying those prospects is golden. Do that with a ready-made email questionnaire that helps you match customers to ideal job types before your first sales conversation. Aspire has many job aids like this, but here's one prequalifying example to zone in on the highest-value leads.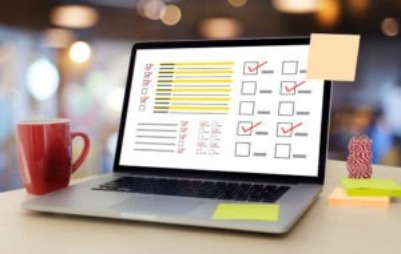 Sample: Customer Email Questionnaire
What room/s do you want to remodel or expand?
Why do you want this done?
How long have you lived in your home, and how long do you plan to stay?
How long have you been considering this remodeling project?
What does the finished room(s) look like? How does it make you feel?
Any special appliances, features, or brands you will insist on? e., Brizo faucets?
Have you remodeled before? What was that like?
Do you have photos, drawings, or ideas that help share your vision – such as magazines, Houzz, or Pinterest?
Is there an interior designer or decorator involved? Do you want us to recommend one?
Will you stay within a specific investment amount? What's your range?
What is your ideal timeline – both start and completion date?
Are you speaking with any other contractors? Is there a reason you decided against working with one of them?
Is there something you hope I will do differently?
How will you decide which contractor is the best fit for the job?
How will you measure whether your project has been successful?
Will there be anyone else involved in making decisions about this project?
Are you looking for an estimate or a fixed price for this project?
Do you have money saved or make financing arrangements? Both?
What are your communication preferences? Are you comfortable using an app or computer for reviewing contracts, making selections, and paying regular invoices as work progresses?
What motivates you to create your new space? Convenience? Uniqueness? Multi-functionality? Street of Dreams beauty? Family-friendly? Easy to clean and maintain? Personalized to your passion (music, wildlife, skiing)? Resale value?
The sea is vast, the fish a' plenty
Residential construction is set to evolve and expand throughout the next decade, following the Long Recovery from 2009 to 2019, followed by the Stay-At-Home Boom of 2020.
Remodeling expanded over the last decade with 150 million projects completed and $1.5 trillion (about $4,600 per person in the US) in home improvement. The current supply of general contractors can still not meet high consumer demand. So, believe us, the work is out there – although now is the time to watch early signs of recession due to inflation and higher interest rates. All said, the U.S. outlook is strong.
So, you can afford to be choosy and hold out for "the real thing." So get comfortable saying N-O to the wrong jobs.
And don't sweat it. There is plenty of fish in the sea.
Read more in our popular paper: Why Contractors Take Bad Jobs.